PSTS Series Bolt Tensioners are designed for operation in a wide variety of applications including pipeline flanges, heat exchangers, pressure vessels, compressor covers, boilers, feed pumps, anchors bolts and many others.
The PSTS Bolt Tensioner is very simple to use and consists of four parts -Threaded Puller, Load Cell, Bridge and Nut Rotating Socket.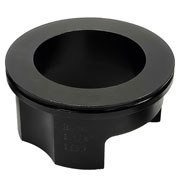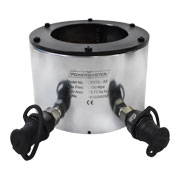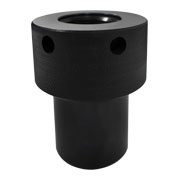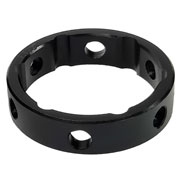 THE PSTS SERIES TOPSIDE BOLT TENSIONERS IS ONE OF THE MOST LIGHT, COMPACT AND VERSATILE LINE OF TENSIONERS AVAILABLE.
Auto Spring Return: Auto Spring Return Pressers the piston atomically on release of pressure & makes operation fast & easy.
Versatile Design: The PSTS Series variable tensioners are designed to provide a wide range of flexibility, covering sizes from 7/8" to 5.3/4". Different stud sizes are accommodated by the same load cell by simply changing the adaptor kit.
High Strength Alloy Steel: The PSTS Series tensioners operate at a maximum pressure of 1500 Bar and are manufactured from high strength AISI 4340 alloy steel, for long lasting trouble free performance.
Stroke Indicator: The PSTS Series tensioners have an exceptional stroke of 15 mm. The Integral Stroke Indicator allows the piston stroke to be viewed while tensioning is in progress.
Safe Design: The PSTS series tensioners are designed so that in event of over-stroke the high pressure fluid will be released from the inner side of the load cell, thus saving the operator from any potential exposure.
Multi Tensioning: The PSTS Series load cell is provisioned with two connections and this acts as a manifold for multi applications. By using high pressure link hoses, any number of bolt tensioners can be connected and used simultaneously. This ensures equal tightening of all bolts on the flange.
Anti Roll, Composite Material Seals: All PSTS Tensioners are fitted with Anti Roll, Composite Material seals for longer life and high reliability. The seals used have a low coefficient of friction so that the piston can be returned to a closed position with minimal effort.
| Model Available | PSTS-02 To PSTS-12 |
| --- | --- |
| Bolt Size Available | (20mm) 7/8" To (150mm) 5.3/4" |
| Max Load | (339 kN) 38.1 Tons To (4754 kN) 534.4 Tons |