Dedicated Tensioner :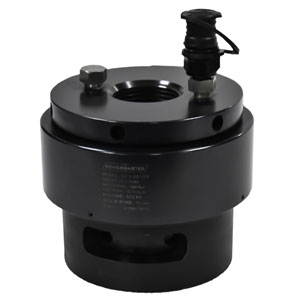 Dedicated Tensioners are used for Specific Thread Size Application. In these tensioners the threaded piston acts as a puller too. These tensioners are specially designed for applications having space restrictions, both around and above the stud bolt.
Compact Design: The dedicated tensioner has a very compact dia for required load and size with. nominal requirement of operational height.
Customised Stroke: Tool is available with standard 15mm and customised stroke as per application.
Alloy Steel Construction: All parts are made from High Strength Alloy Steel for better strength and compact design.
Delivery: In-house design and production facilities ensure faster customization and delivery.
Multistage Tensioner :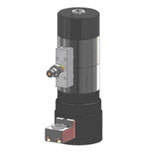 These tensioners are slimmer diameter tools generating high application load. Its unique design combines the load generated by two load cells, stacked together.
These tensioners are used for low clearance high load applications on application like Gearboxes, Gas-Turbines and Windmill applications etc.
These tensioners too have 1500 bar max operating pressure. These are available for sizes from 1" to 3" (24mm to 72mm for metric sizes) for different thread configurations. Optional Auto Spring Return Feature makes the operation very fast and easy.
Standard tools have geared Nut Driver to move the nut faster and with ease using standard 1/2" Square Drive Wrench. If required tool is supplied with standard nut driver.
All parts of these tensioners are made of Special High Strength Alloy Steel for better design and safety requirement.
These tools too are mostly made to customised requirement for specific application.